Continent Virtuel ([Julie Guiches|/02_artists/artist_JulieGuiches.html|en] and Benoît Lorent) participate to the Femelek Festival. FEMELEK FESTIVAL presents its 4th edition, as a new reference for electronic music produced by women. The program gathers many live concerts as well as visual actions.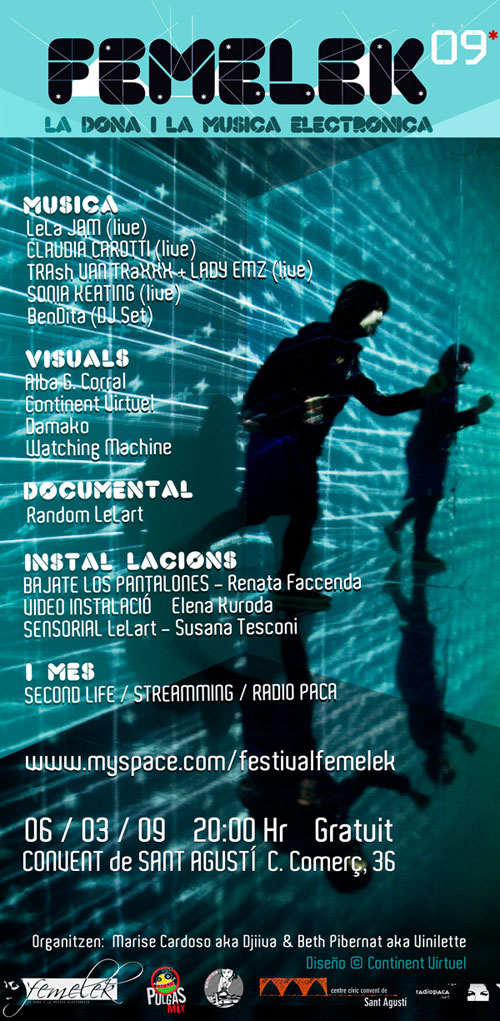 Among the artists, Femelek will present concerts by Sonia Keating, Trash van Traxxx + Lady EMZ, Claudia Carotti, benDita and visual actions by Alba G. Corral, Damako, Julie Guiches, Washing Machine. When: 06/03
Where: Barcelona, convent de St Agusti Julie Guiches was the [homesession 2nd resident|/07_residencies/julieguiches_residency.html|en].